For over 50 years, we have been providing eye care in Tustin with the goal to examine every patient thoroughly utilizing the latest treatments and technologies.
Bender Eye continues an over 50 year history of excellence in eye care in Orange County. Our mission is to bring you the latest advances in the field of optometry. From high definition retinal photography to computerized vision testing, we are using the most recent and sensitive technology to diagnose and treat eye disease and to make your vision sharper.
Latest technology and personal care
Bender Eye is excited to usher the digital age of healthcare with state-of-the-art electronic medical record technology, thereby assuring accurate clinical accounts and efficient communication with your primary doctor and other specialists. We are certain both to meet your vision needs and exceed your expectations.
Dr. Eric Bender
1998 B.S., Biology, University of California San Diego
Studying biological sciences, Dr. Bender received his Bachelor of Science degree in Biology from the University of California San Diego. He confirmed his interest in the eye and vision care by doing research at the prestigious Shiley Eye Center where he contributed to the research behind Frequency Doubling Perimetry, a widely used glaucoma test now available at Bender Eye.
2002 O.D., Doctor of Optometry, Southern California College of Optometry
Dr. Bender studied at the prestigious Southern California College of Optometry, concentrating on dry eye research and testing the efficacy of new artificial tears. He completed internships at the VA Outpatient Clinic, Los Angeles and at Camp Pendleton Naval Hospital.
In 2002 Dr. Bender received his doctorate in optometry and began practice in a surgical center specializing in the pre and post-surgical management of laser vision and cataract procedures. Working with over 10,000 surgical patients, Dr. Bender focused his practice on promoting eye healing, selecting the most appropriate surgical procedures, and the care of diseases such as dry, infectious and allergic eyes.
2009 Bender Eye Optometry
Dr. Bender worked for 6 years in private practice with Dr. Joshua Kaye, managing the specialty contact lens clinic. In 2003 he introduced Corneal Refractive Therapy (CRT) to manage myopia progression.  In March of 2009 Dr. Kaye retired and Bender Eye Optometry was established; continuing an over 50-year history of excellence in eye care. Since taking over as clinical director, Dr. Bender has established a full-scope eye care center equipped with many new technologies including the recent lens advancement Neurolens, scleral lenses, and low vision services. 2019 saw the construction of a new clinic equipped for our modern needs. Our spacious new office offers a large area in which patients can be kept away from one another. We have added a new air filtration system to treatment rooms. Our dry eye clinic now offers IPL (Intense Pulsed Light) treatment.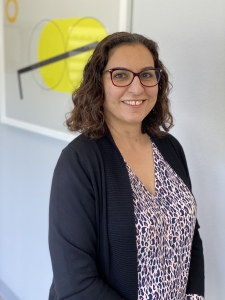 Dr. Orna Lang
1996 B.A., Comparative Culture, University of California at Irvine
Dr. Lang was born in Iran and lived in Israel before moving to Southern California.  She was always interested in different cultures and practices, so she  received her Bachelor of Arts degree in Comparative Culture, while also completing her biological studies at UCI. After she interned at a local optometry practice in Newport Beach, she decided to focus her interest in eye and vision care.
2000, O.D. Doctor of Optometry, Illinois College of Optometry
Dr. Lang studied at the oldest optometry school in the country, in beautiful Chicago, Illinois. She completed internships at the Pediatric Clinic in Chicago, VA Hospital in Tallahassee, Florida, and Alaska Eye Care Center in Anchorage,
Alaska.
In 2000, she received her doctorate in optometry and began practicing in Southern California.  She worked at Lenscrafters, specializing in contact lens fitting and pediatric examinations, where she was able to work part-time once she had children of her own.
In 2015 she joined Dr. Bender's office, where she is practicing full-scope eye care focusing on pediatric care and vision therapy.